experienced and reliable production management is what you get from Pete and his team. I can highly recommend them.
Established by Pete Herbert in 2001 following some 15 years working in various roles within the entertainment and theme park industries. Initially concentrating on touring productions internationally we later developed site-specific productions for a variety of clients, and still specialise in this area.
In 2012 IT Specialist Russell Coppock joined the company and we ventured into video production and utilising video within our productions. We have been heavily involved in developing live stream solutions within the past few years which is a growing area with many clients seeing the huge potential for their businesses
In 2016 we moved into our present home at King Street Studios in Newcastle under Lyme and developed an affordable space for local community and art groups to use,  whilst having a space to develop with custom built live-streaming facilities.
We have spent many years developing excellent working relationships with technical experts within their own field and creative professionals within the industry. We now regularly employ many of these people on a freelance basis and can meet all our clients requirements whatever the challenge.
Production Management services helping you deliver your event on time, safely and within budget. Over 20 years experience in site specific events for Arts Council NPO's, CPP Projects, Charities and commercial organisations. 
Experienced in overseeing the logistics, Health and Safety and budgets for events of all style and scale.
We are also specialists in live, virtual and hybrid conference production.
Pete Herbert is a great person to work with collaborative, calm, efficient and solution focused.  His experience and manner makes a production or project less stressful and one is assured that the quality of the work will be to a high level.  I would work with Pete on every project if he only had the availability.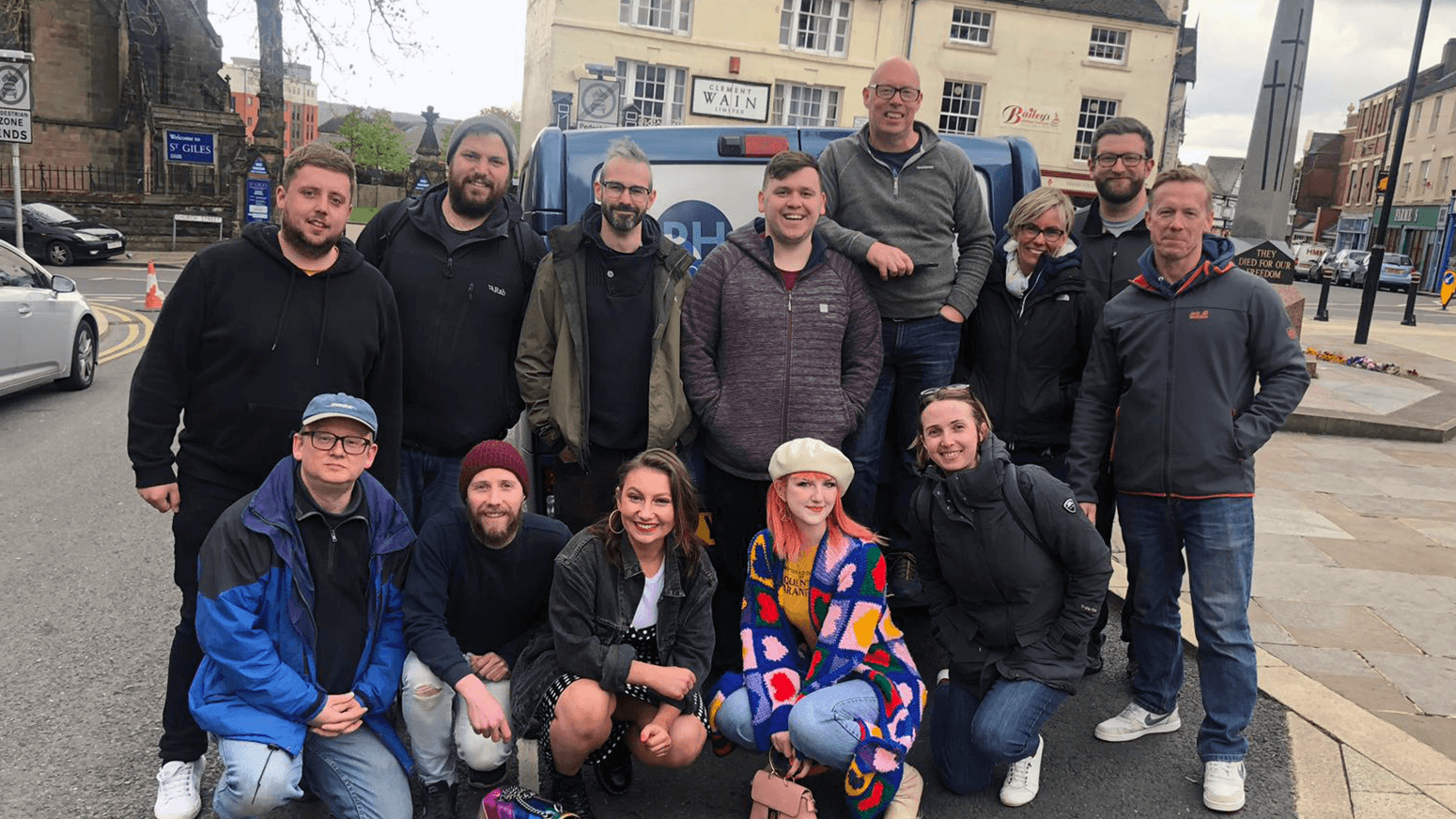 Dancefest has worked with PH Production Services Ltd on a number of large-scale site-specific dance productions at sites such as Witley Court in Worcestershire and Goodrich Castle in Herefordshire.
Working with a large cast of professional and community dancers on logistically difficult sites requires highly skilled, experienced and reliable production management and that is what you get from Pete and his team. I can highly recommend them.
Proud to support our amazing clients
Our approach to business…
"By taking responsibility for something more than profits, we tap into a collective vibrancy that is not only good for the world but good for business. To 'leave the jersey in a better place' means to work incrementally towards a better collective outcome. It means to be a custodian of the future, an architect of tomorrow, a steward of society. It means to live with respect, humility and excellence."