We were blown away by the quality of the live stream
Live Streaming Theatre.

Our experience over many years of working in various producing houses means that we understand theatre and take the same approach to streaming a production that we do to staging a production. Its not just a process of pointing a few cameras at a stage, we understand the story being told, and importantly how the director wants it to be told. This together with our expertise at live streaming showcases a production at its best. Our theatre experience together with our knowledge and experience of live streaming make us the ideal partner for your digital project.
The PH Production event team were absolutely wonderful. They went above and beyond to ensure our live streamed event went without a hitch. From the consultation and planning stages to rehearsals, lighting, sound, setting up and filming the show, the team were professional, knowledgable and organised throughout. The studio was incredibly well-equipped and I was so happy with the quality of film they created. The team were friendly, skilled and a joy to work with. I was absolutely delighted with the quality of service and support they offered and I would not hesitate to work with this team again.
Cutting Edge Solutions.
Investing in new technology, such as an array of PTZ cameras means we can record and stream theatre like never before. No more blocking off seats and having  cameras and crew taking up seats and causing a distraction for your audience. These cameras can be rigged out of view and in key places to get the best images to tell your story. All remotely controlled they can be pre-programmed and called as in all the technical aspects of your production.
We are experienced in multi-camera and multi platform streaming solutions of the highest quality and reliability.
Contact us to find out more, we love to chat about what we do.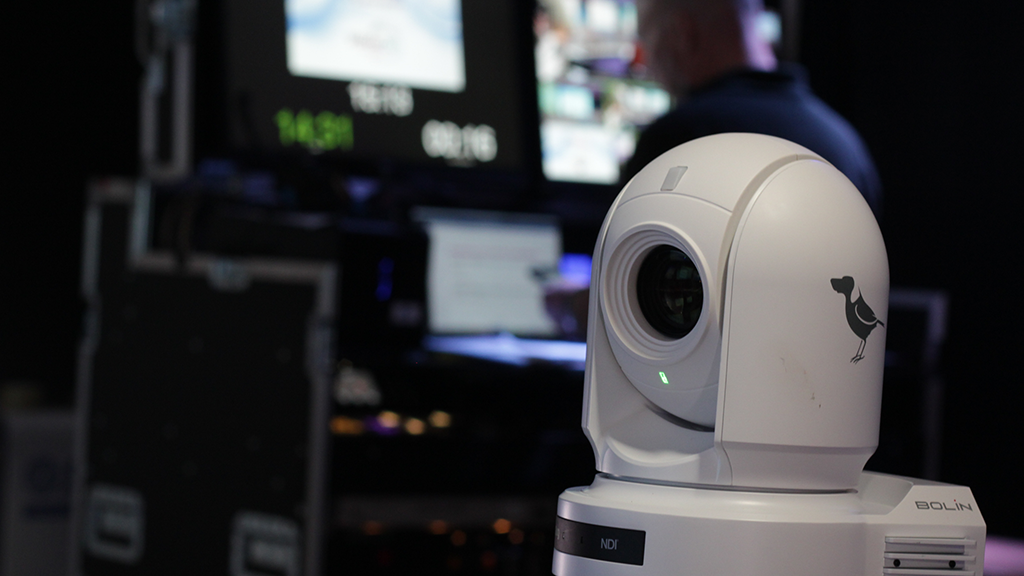 Pete and the team made our experience of Live Streaming an utter joy. The team are efficient, good-natured and very well organised. We were blown away by the quality of the live stream and the service offered .The team provided all their own equipment and came with a fully staffed team. They worked brilliantly with the technical teams at The New Vic. Combining a Youth Theatre show with a short tech, quite a technical show and live streaming was no mean feat. The team made it look easy and understood the time restraints we were under due to our tight schedule.